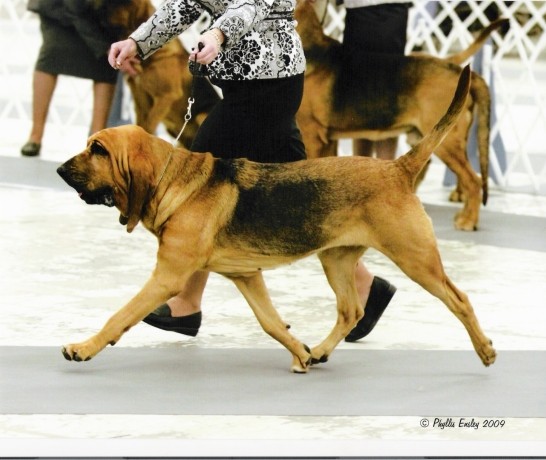 Am GCH Ch/Int'l Ch Mayflower's Shipwreck

"Polly"

When I began the "Our Champions" pages several that show asked me, "What about Polly?"  I am Polly's breeder but Polly owns Lynn  McCay Duke.  Polly does not live with me.  She is Mayflower Bloodhound's first Grand Champion. She is also our second Top 20 Bloodhound . She became a Champion by winning and finishing at a Regional Speciality.  She has made the Top 20 in 2009 and 2010. She was the Number Two ranked bloodhound bitch in the USA in 2009.  I named Polly and intended on keeping her but Lynn  fell in love with her. They've made a winning team ever since and we are very proud of them.

No images on this site may be used without the written notarized consent of the owner.  The American Bloodhound Club, Inc., and other links mentioned herein, are not responsible for, nor do they necessarily agree with this publication, or any opinions expressed within.

Mayflower's Grand Champion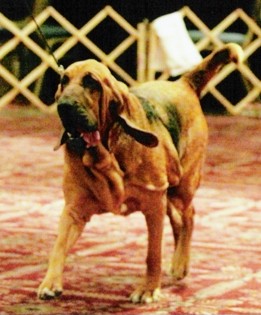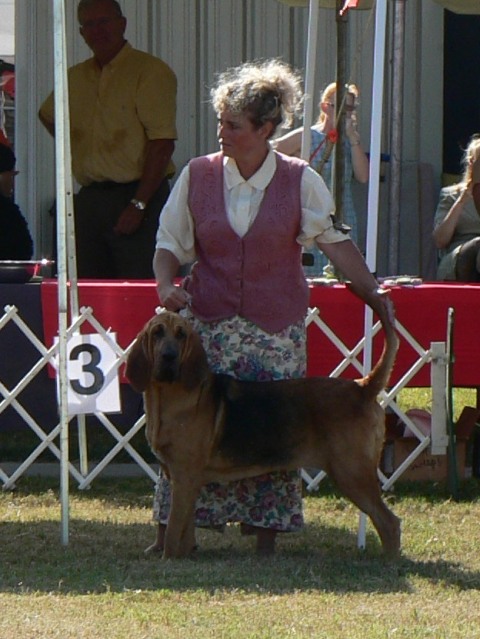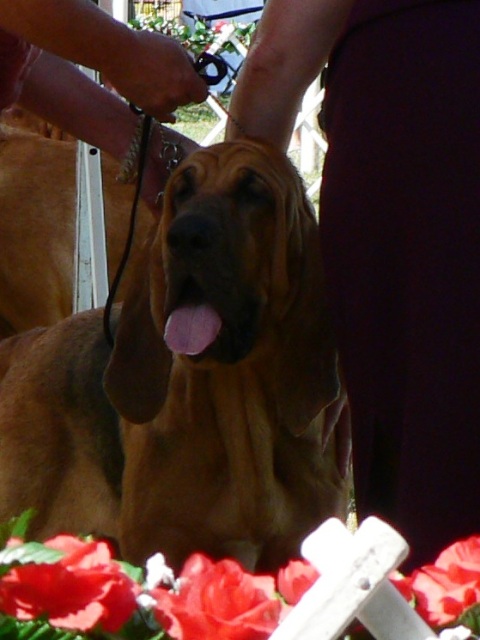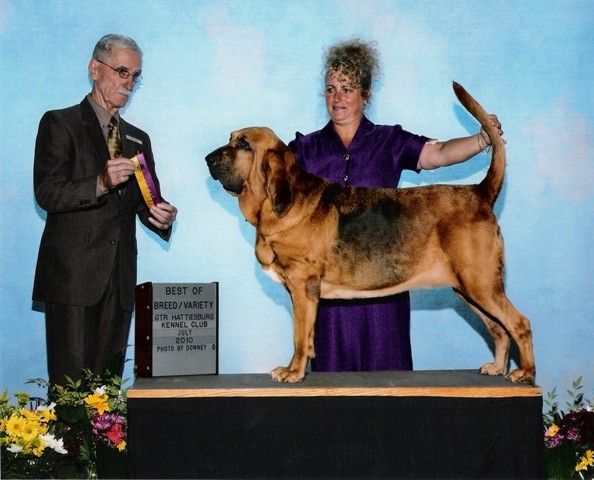 Polly in 2007 where she won BOS at the Nationals Futurity in the 12 month class.